Share this URL: https://seashorts2019.peatix.com/
SeaShorts Film Festival 2019
JOIN US FOR A 5-DAY CELEBRATION OF SOUTHEAST ASIAN FILM!

We welcome all filmmakers and film enthusiasts to join us at this year's SeaShorts!

SeaShorts is only open to registered guests, so please do register for a Dugong Pass and gain access to our plethora of short films, masterclasses, workshops, and more.

There are 3 types of passes for registration. Please read carefully before selecting the type of Dugong Pass as they have different level of access to our various events.

ABOUT THE DUGONG PASS
A Dugong Pass is transferable and upgradable. It means that:
1. If you buy a Dugong Pass now, and later find out that you cannot attend, you can transfer it to someone else.
2. If you buy a White Dugong Pass and later decide you want a Yellow Dugong Pass, you can contact us for an upgrade.
3. You can also just buy a Dugong Pass to give it to someone.

WHITE DUGONG PASS
USD 24 / SGD 35 / MYR 100
Access to all film screenings from September 26th to 29th

YELLOW DUGONG PASS
USD 72 / SGD 105 / MYR 300
Access to all film screenings from September 26th to 29th
Access to all Forum and Masterclasses
Access to Closing Ceremony

BLUE DUGONG PASS
USD 119 / SGD 175 / MYR 500
Access to all film screenings from September 26th to 29th
Access to all Forum and Masterclasses
Access to Closing Ceremony
Access to Opening Ceremony
Access to Opening and Closing Parties

ARE YOU A FILMMAKER WHO HAS SUBMITTED FILMS TO SEASHORTS?
When a film is selected for SeaShorts, either in Competition or Out of Competition, each film is entitled to one Filmmaker Pass. This Pass will give you access to all the events in SeaShorts, screenings, forum, masterclasses, exhibitions, opening and closing ceremony, parties and etc. You do not need a Dugong Pass.

ARE YOU A STUDENT?
We are giving away limited amounts of White Dugong Passes to students. At the moment the Student Passes are sponsored by PitchIn Backers, and we only have 16 passes to give away.
If you are a student, you can ask your lecturer to email us at seashortsmalaysia@gmail.com to ask for the discount code.
Each school can have up to 10 student passes.
If you receive a student pass, you are required to write a Thank You Note to your sponsor.

ARE YOU A FILM CRITIC / BLOGGER / VLOGGER / MEDIA MEMBER?
If you are a media member or film critic interested in writing and publishing about SeaShorts, we would love to give you a Media Pass!
With your Media Pass, you'll have access to all the events in SeaShorts, including screenings, forums, masterclasses, workshops, exhibitions, Opening and Closing Ceremonies, parties and etc.
Apply for your Media Pass!

SCREENINGS
We will be screening more than 100 short films from September 26th to 29th 2019. There will be Questions and Answer sessions after each screening, where you can rub elbows with the programmers and filmmakers.




FORUMS / MASTERCLASSES
Masters from all around Southeast Asia will be giving talks and participating in panel discussions during the festival.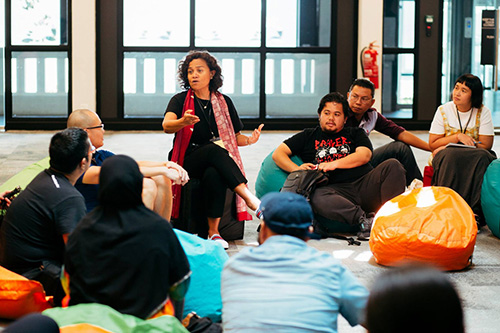 CLOSING CEREMONY
Attend the Closing Award Ceremony and witness talents being recognised and celebrated!




OPENING CEREMONY & OPENING FILM SCREENING
Welcome our festival guests and feel the atmosphere of Southeast Asian togetherness!
Watch the Opening Film together with all of the festival guests.



PARTIES
Hang out with the jury members, programmers, filmmakers and other festival guests!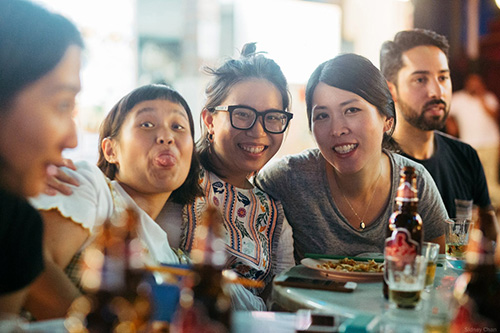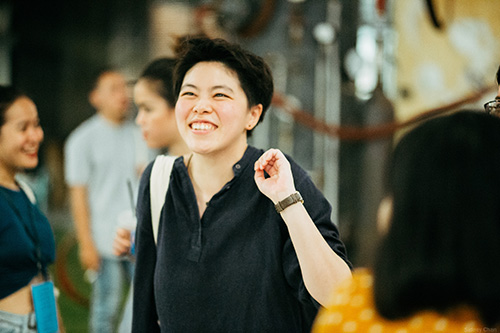 For more information:
http://www.nextnewwave.com.my/seashorts

Want to know who you'll meet at SeaShorts? Check this out:
https://www.nextnewwave.com.my/seashorts2019-festivalguests

read more
Updates
The event description was updated. Diff#443712

2019-06-14 01:29:15
More updates
Sep 25
-
Sep 29, 2019
[ Wed ] - [ Sun ]
7:00 PM
-
11:00 PM
MYT
Add to Calendar
Venue

Panggung Bangsawan Melaka
Tickets

White Dugong

RM100.00

Yellow Dugong

RM300.00

Blue Dugong

RM500.00

White Dugong - Early Bird

~ Jun 30 11:55 PM

RM80.00

Yellow Dugong - Early Bird

~ Jun 30 11:55 PM

RM240.00

Blue Dugong - Early Bird

~ Jun 30 11:55 PM

RM400.00
Venue Address

20, Jalan Munshi Abdullah, Kampung Jawa, 75100 Melaka, Malaysia

Malaysia
Organizer
Attendees
26
Want to find more groups and events like this?